Trakjak
Self-lifting system for tractor allowing you to
safely work, move and / or wash your tractor
Ideal for changing wheels or washing your tractor before working on it
Galvanized legs are necessary when you have to work in the workshop on a tractor whose lift does not inspire your confidence. With this system, you lift your tractor and places the legs in order to work safely.

Faster
Gagnez du temps avec ce système intuitif à mettre en place
Easier
Confort de travail, déplacement aisé et décrochage rapide
Safer
Intervention du technicien en toute sécurité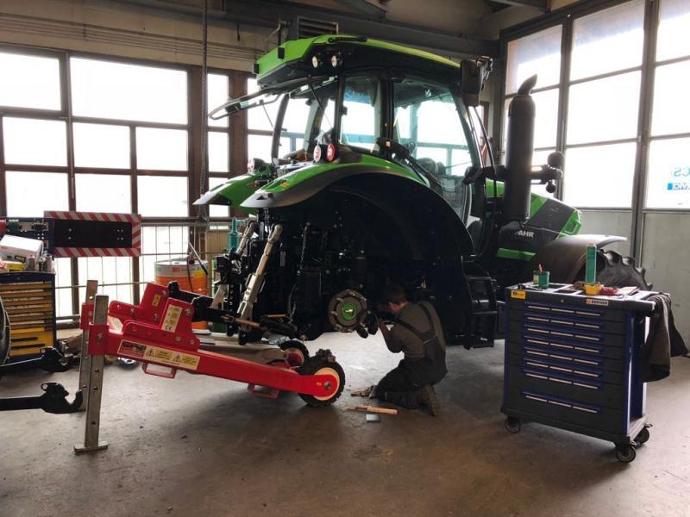 Lifting arms for a
robust fixing
The attachment of the Trakjak to the tractor is done via its lifting arms. The bottom of the tractor rests on an adjustable platform that tilts as the lift goes up.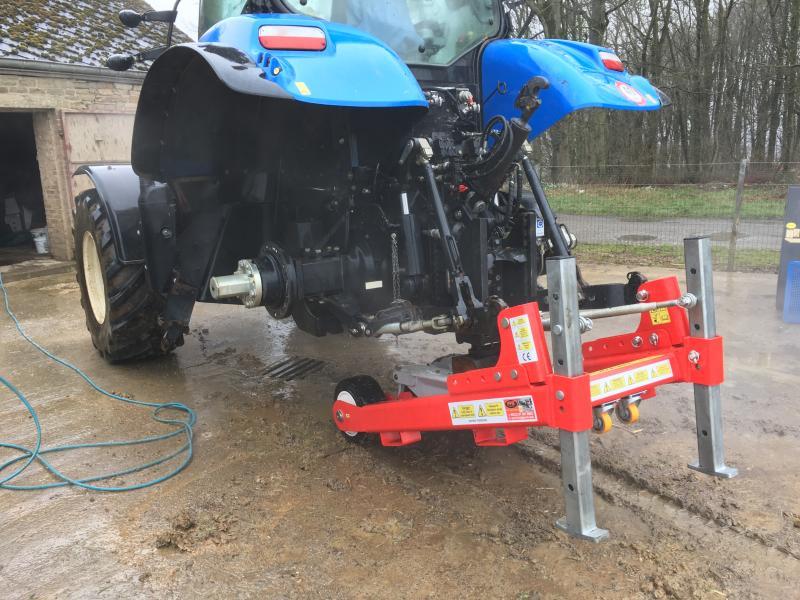 Several mounting positions
Several mounting positions are available depending on the type of tractor. The tractor will therefore be moved on the front-wheel drive assisted by the Trakjak, in complete safety and without any rear wheel.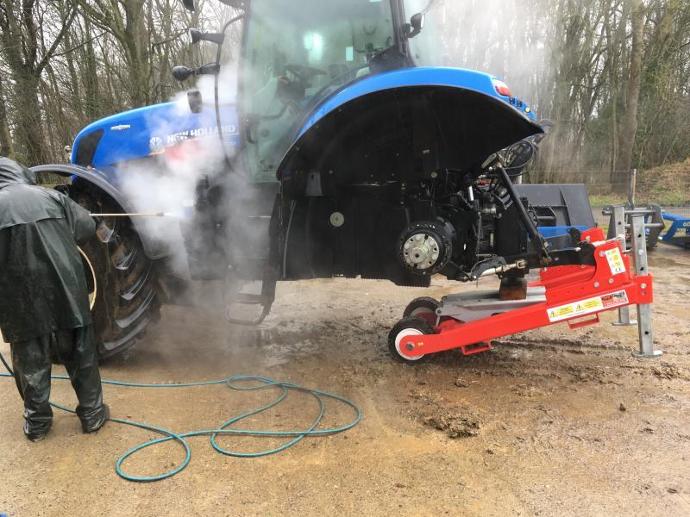 Transportable with pallet forks
In order to facilitate the internal handling of the , it can be and it is also possible to move it manually thanks to the transport wheels. So you can easily move it in your workshop.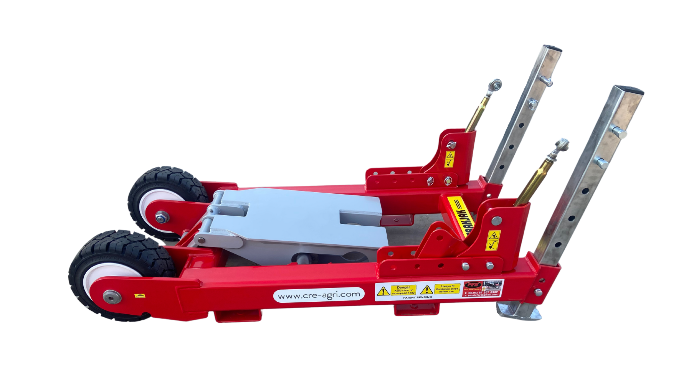 Trakjak is recommended for every workshop
This tool has received several awards for innovation and safety in different fairs:
Innovation Award: Lamma Show Uk
Innovation Award: Farmers guardian IE
SSAB I Agr E Health and SafetyAward UK
Download the brochure
Want to know more about Trakjak? Download our brochure.
A la recherche de solutions innovantes, nous avons trouvé le Trakjak. Cet outil de travail facilite les réparations ou le changement de pneus et permet également un lavage en profondeur de nos tracteurs. Nos employés apprécient sa facilité d'utilisation et ne voudraient plus se passer du Trakjak.

C'est un formidable outil permettant un gain de temps non négligeable dans notre travail quotidien. Les techniciens manipulent beaucoup les roues et travaillent en toute sécurité sur nos tracteurs. On ne pourra plus revenir en arrière.

Un nouvel équipement très pratique pour notre atelier. De nombreuses interventions sont simplifiées, comme le nettoyage des tracteurs sans changement des roues. Nos équipes travaillent également plus en sécurité.

Êtes-vous intéressé par le système Trakjak ?